HOME

Contact Us

Canine Good Citizen Classes -Basic Obedience

CGCA Classes & Title

Trick Dog Classes

S.T.A.R. Puppy-Headstart Classes

Other Classes

Eden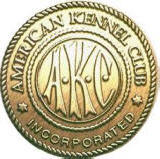 Rally-O Novice Seminar!

DAY: Saturday
DATE: June 20, 2015
TIME: 9:00am- 2:00pm

(full course set up at 2:00p-3p for all)


SIGN-IN: 8:30am-9:00am (goodie bag/handout & present rabies certificate)

Lunch: 11:30am-12:15pm

COST: $35 (Limit: 1st 20 working spots registered with dog)
AUDIT FEE (no dog-50 maximum): $25

DEADLINE TO REGISTER: 5 spots left! 8am June 18th


INCLUDES LUNCH: Sandwich makings, Chips, Pickle, Cookies & Tea Complimentary Water & Snacks available in the morning

REGISTER ONLINE à


CKC, % 507 West 47th, San Angelo, Texas 76903
valerietillery@gmail.com

All proceeds above expenses benefit the CKC and the dog show & trials scheduled for October 31st-November 1st, 2015.

Sorry, no refunds.

Taunya Ruffin, Trainer

Taunya has been in competition and doing dog training for 20 years. Her interests include Schutzhund training, Obedience Trials and Rally-O Trials. She has shown and trialed dogs in Slovakia and throughout Europe and the United States.

She holds a B.S., Animal Science from Texas A&M University. Taunya is a CKC member and owner of Eurosportk9.

Assistant Trainer: Gillian Black

has shown nationally & internationally; has competed obedience & AKC Rally and won the GSDCA Rally National with her sweet girl "Ina".

LOCATION: San Angelo Fairgrounds
Auto Wrangler Sale Pavilion
Grape Creek Road at 47th


Enter Gate, drive forward and come around to the front
of the building


Rally Working Spot Registration

$35 per

dog/handler team

plus small online processing fee ($1.95)

Only 20 Spots Available

Auditor-No Dog

$25 per person

plus small online processing fee ($1.95)

50 Spots Available

Rally is a dog sport in which the dog and handler work as a team on a course of obedience exercises. The team moves through the course without directions using numbered signs that give a specific exercise to be preformed. This work shop will be an introduction to Rally at the Novice level. The workshop will include a presentation of the rules, scoring, what to expect at your first Rally Trial and much more. You will practice all the Novice signs. A couple of Novice courses will be provided. Not sure if you and your dog is ready for the world of competition obedience? Just come learn and come do something fun with your dog! It's a relaxed atmosphere and unlimited communication between dog and handler. Step into the world of Rally-O as a participant or come audit the workshop. You may love it so much, you'll want to enter into the Novice competition at our dog show October 31st/November 1st and have a chance to work towards earning a title!

Prerequisite: CGC graduate and/or your dog's ability to perform basic behaviors such as sit, heel, down, short stays, etc. (but not perfectly). Please, no dog/human reactive dogs.

Auditors: You will be invited, at times, to walk the mini-courses or practice any signs that are up during the workshop or during breaks, without a dog of course. Each person registered as an auditor will receive a goodie bag.



Bring crate, water & treats for your dog. Rabies vaccinations must be current--bring certificate to present during sign-in. Depending on weather, the building is climate controlled.

CKC (CKC) reserves the right to accept or refuse registration for this event based on availability of space. CKC assumes no responsibility for any loss, damage or injury sustained by attendees, children, or visitors, etc., or to any of their dogs or property. With your attendance, you understand the above and agree to hold harmless CKC, its members, trainers and other designated volunteer workers.
Rally Obedience Trial
Its like an Obedience Trial with Signs to direct you through the Course!

Rally Defined:

R elationship – improving your training relationship with your dog;

A ttitude – building confidence and enthusiasm as a team;

L earn – learning new skills and fine-tuning skills the team already possesses;

L augh – having fun in training and showing in obedience; and

Y ou and your dog – working together as a team and enjoying it.


Rally

Imagine a circuit course for dogs. You guide your dog from sign to sign, following the instructions on each. At your command, he leaps over a jump, then comes back to you. After about 90 seconds of obedience and 10-20 signs, you cross the finish line, and everybody cheers. That's rally dog! obedience.

Best of all, you can talk to your dog and encourage him to do well. You can repeat cues if you need to. The judge is just as excited and happy as you are when you put in a good run.

How come it's so much fun?

Rally bridges the gap between the Canine Good Citizen and Beginner Novice Obedience titles. It was supposed to encourage novice owners to enjoy their initial adventures in AKC competition, and then move on.


People try Rally and love it. Some decide they are good enough to compete right there. Others find Rally the perfect way to start young dogs or keep senior obedience dogs active and happy. Either way, get started in this fun sport!

Competition Levels:
Rally Novice
Rally Advanced
Rally Excellent
Rally Advanced Excellent

The American Kennel Club began titling dogs in Rally in January 2005. It is an excellent companion dog event for the beginning obedience dog-human team. AKC described Rally as follows:

Rally is a sport in which the dog and handler complete a course that has been designed by the rally judge. The judge tells the handler to begin, and the dog and handler proceed at their own pace through a course of designated stations (10 - 20, depending on the level). Each of these stations has a sign providing instructions regarding the next skill that is to be performed. Scoring is not as rigorous as traditional obedience.

The team of dog and handler moves continuously at a brisk, but normal, pace with the dog under control within a 2-foot area at the handler's left side. There should be a sense of teamwork between the dog and handler both during the numbered exercises and between the exercise signs; however, perfect "heel position" is not required. After the judge's "Forward" order, the team is on its own to complete the entire sequence of numbered signs correctly.

Unlimited communication from the handler to the dog is to be encouraged and not penalized. Unless otherwise specified in these Regulations, handlers are permitted to talk, praise, encourage, clap their hands, pat their legs, or use any verbal means of encouragement. Multiple commands and/or signals using one or both arms and hands are allowed; the handler's arms need not be maintained in any particular position at any time. The handler may not touch the dog or make physical corrections. At any time during the performance, loud or harsh commands or intimidating signals will be penalized.

Rally provides a link from the Canine Good Citizen® (CGC) program to obedience or agility competition, both for dogs and handlers. In addition, rally promotes fun and enjoyment for dogs at all levels of competition

You can talk to your dog throughout the course. You can pat your leg, clap your hands, give multiple commands or signals, give verbal encouragement, and/or promise your dog a trip to Dairy Queen.

The exercises are described on an instructional sign (8 ½ x 11 inches) via words, directional arrows, colors, and geometric shapes. There are 10-20 signs, depending on the level. The levels are Novice (the course is done entirely on leash), Advanced, and Excellent.



While you are talking and heeling with your dog after the judge's "Forward" instruction, you will approach an exercise sign either on your right or directly in front of you (changes of direction). Your first sign may be a "Halt – Sit" which would have the word "halt" written inside a red octagon and "sit" written in a yellow, rectangular shaped box with a directional arrow on top. This sign is on your right and you would stop "at or near" it and give your dog a command to sit; you can give both a verbal command and a hand signal; you can give a couple commands. The dog sits (because you are talking to him/her in a really pleasant voice much unlike the usual stern, mute robot impression you do in traditional obedience). You praise your dog for the sit – mostly because it is the most beautiful sit you have ever seen your dog do and you tell him/her so. Then you happily move forward to the next exercise sign. The next exercise sign must be a "Halt – Down – Walk Around Dog" which would require you to stop, command you dog first to sit, then to lie down; after the dog lies down, you give a stay command and walk around the dog as he/she continues his/her very relaxed down. You return to heel position, pause, praise the dog for a great down stay, and then heel forward. A sign might have you reverse direction or turn right via a regular right turn or a 270° left turn (the 270° left turn starts to the left and continues until you are now going to the right – you have to do it to really enjoy it). There is this really cool "Left About Turn" which is a Schutzhund turn where the dog goes around you to his/her right as you turn 180° to your left. These signs are numbered and you follow the numerical order of the signs from "Start" to "Finish". Like agility, you are given time to walk the course before the class starts and you run your dog. Your turn on the course with your dog is timed but times are used for placements.



FMI
http://www.akc.org/events/rally/getting_started.cfm


Click on Thumbnail for the Rally Signs!

Rally bridges the gap between the Canine Good Citizen and Beginner Novice Obedience titles.

Rally Obedience Trials

2 Days at the Dog Show!

October 31-November 1, 2015

Taunya Ruffin, Rally Chair