HOME

Contact Us

Canine Good Citizen Classes -Basic Obedience

S.T.A.R. Puppy-Headstart Classes

Other Classes

CGCA Title

Eden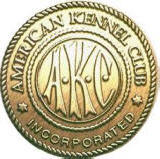 CKC Picnic 2010
June 5, 2010
Hot Dogs, Burgers and recipe exchange!
Strawberry Drinks & Margaritas! Yum!
Charro beans

1 lb. dry pinto beans - cleaned and soaked 1 hour.
5 slices thick smoked bacon - diced
1/2 medium/large onion - diced
2 jalapeños - diced
1 palmful Chorizo Seasoning (chili powder, oregano, garlic, salt, nutmeg)
1/2 t +/- cumin
black pepper to taste

In a large heavy pot - medium heat:

Cook diced bacon until fat starts rendering out. Add diced onion and jalapeno and sauté until the onion is mostly translucent and soft. Add spices to mix and continue to sauté for another minute. Add beans and enough water to generously cover. Bring to a boil (covered), reduce heat to simmer for about an hour. Then here's the fake-it part... You can continue to simmer them on the stove for the rest of your life, or if you are going to sleep EVER, just put them in the crockpot on low. Make sure you have enough water... When the beans are tender (next morning) the broth is usually not thick enough for me but there's plenty of it... Strain the broth off into a sauce pan and return the beans to the crockpot, cover. Bring the broth to a low boil and reduce the liquid by about half. Return the broth to the crockpot - adjust your seasonings if needed and keep it going in the crockpot on low until you are ready to serve.

Great with cornbread...


Sally K.