HOME

Contact Us

Canine Good Citizen Classes -Basic Obedience

S.T.A.R. Puppy-Headstart Classes

Other Classes

CGCA Title

Eden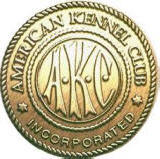 Graduation: April 21, 2015

Spring Classes 2015

CGC Class #15

Einstein

Pogo

Roxie Farr

Solo

Star Farr

CGC Class #16

Delta

Kira

Lexi

Maggie
CGC #15 & #16 and S.T.A.R. Puppy #5 - April 21, 2015
Delta

and Andrew/Susan

On Homework!

Delta's S.T.A.R. Puppy Graduation Photo October 2014

Einstein

and Leigh Ann

Look at that smile!

Kira

and Calida

On Homework!

Lexi

and Starla

Good Eye Contact!

Maggie

and Sheri

Most Improved Handler!

Pogo

and Jessica

Most Improved Dog!

"Kind Heart Toward Rescue Dogs!"

Another Sweet Smile!

Solo

and Sara

Roxie Farr

Star Farr

and Melissa & Britt

Class Graduates
Garry Haines' 1st CGC Testing as an Evaluator!

Good Job!

Testing Course - Solo & Einstein
Lots of Graduates have come through CGC & S.T.A.R. Puppy!
CKC
Thank You for Helping at Graduation!
Garry Haines, Evaluator
Valerie Tillery, Evaluator
Jeannette Schalek
Pam Surley
Vicki Hatfield
Sally Killough
Kimberlee Miller
Thanks Mom!

(Johnnie Lea Tate)

for Making the gifts for CGC Grads (a Bandana) & STAR Puppy Grads a doggie towel!!!

We're Special!