HOME

Contact Us

Canine Good Citizen Classes -Basic Obedience

CGCA Classes & Title

Trick Dog Classes

S.T.A.R. Puppy-Headstart Classes

Other Classes

Eden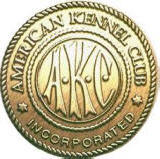 2013 Dog Show - Foster Communications Coliseum
November 2nd-3rd
Page 2 Photos
Papillon
GCH CH INVOLO THE KING OF POP
Owner: Madeline Mosing & Gia Garofalo

Brian Livingston

Best in Show both days!

Murrel Purkhiser, Judge

Dwain Morrison, Mayor of San Angelo

Pointer
GCH CH CHESTERHOPE STATE OF T ART
Owner: Jennifer Mosing & jordyn oneil
The Conformation Show
Thank you!

2013 Conformation Judges

Ms. Joanne (Jan) N. Paulk, Santa Fe, New Mexico


Mrs. Murrel Purkhiser, San Antonio, Texas


Col. Joe B. Purkhiser, San Antonio, Texas


Ms. Betty J. Strickland, San Angelo, Texas


Mr. James R. White, Newport, North Carolina

Silence-as all four rings are ready

Group & BIS Ring Decor by Pam Surley

Flowers by Shirley's

Shirley Floral Co & Greenhouse

Thank you!

Stewards

Gary Cline, Chief Ring Steward

Tom Maurer

Toni Maurer

Skip Ashton

Twila Ashton

June Moore

Judy Cline

Arlene Wuertenburg

Mike Helms

Charlee Helms

Linda Tillery

BIS Trophy Presenters

Mayor Dwain Morrison & Pat Attebery, KLST-TV

Group & BIS Ring Announcer: Ray Killough

Photo Studio Decor: Vicki Hatfield
Obedience Trials
Thank you!

Mondee Nelson, Obedience Show Chair

Stewards, Timers, "Figure 8 Posts" & Jump Height Changers

Pat Crawford
Marli Vieira

Amanda Kelley

Jackson Bibb

Steve Kelley

....and others

2013 Obedience Judges

Roger N. Ayres, Leander, Texas

Lynn F. Eggers, Grapevine, Texas
Conformation B-Match on Saturday evening
Thank you!

Match Judges

Mike Helms, Midland

(Steward: Linda Tillery)

Charlee Helms, Midland

(Steward: Garry Haines)

Marti Frochini, Los Cruces, New Mexico

(Steward: Ken Hatfield)

Arlene Wuertenburg, San Angelo

(Steward: Ken Hatfield)

Match Registration: Jeannette Schalek

Chair: Valerie Tillery

Best in Match 2013

Poodle Standard B-Match #15 Sat Best in B Match Elizabeth Brown Tracy Harrison and Betty Brown

Reserve Best in Match 2013

Bull Terrier Colored B-Match #29 Sat Reserve Best in B Match Robert Blackwell

Best Junior Handler:

Sacha Hesse-Smith

Jackson Showing Ferley

Amanda & Callie winning a ribbon!

Tammy & Daisy enjoy getting ready for the B-Match
Club Table - Country Store - Dog Cookies
Thank you Workers!

Johnnie Lea Tate

Vicki Hatfield

Jeannette Schalek (also Education Chair)

Lisa Bibb

Tammy Van Stockum

Ken Hatfield

Sacha Hesse-Smith

Michael Perry

Garry Haines

Yum-Yum....doggie cookies...those are for me!

It Takes all kinds of things to make a sale--Linda!

It Takes all kinds of personalities to make a sale--Garry!

Rhodesian Ridgeback Best of Breed Winner

Gift Card & Ridgeback Armband Pin Holder

History & Scrapbooks!

Historian: Johnnie Lea Tate

Mr. Clean Award! Pat Crawford (obedience) also won!

a few vendors

Colonel Joe & Mrs. Purkhiser-with son--held a "scratch-off party" after Joe won the big lotto basket. The groom got lucky on his wedding day!

Only $28 lucky.

Terry has his raffle tickets ready!

Thank you!

Terry Mikeska, Judges Transportation

Arlene Wuertenburg, Trophy Presentation

Arlene, Garry Haines, Lisa Bibb, Michaele Perry & Tammy Van Stockum:

Trophy Presenters

Cupcakes & Angels

Jeannette Schalek purchased two crystal cupcake boxes for the Pembroke Welsh Corgi trophies.

Somehow, as the trophies were being transport on Friday to the Coliseum, it was discovered that the lid to one cupcake box broke.

All was well. Linda Tillery had purchased a Mikasa Crystal Angel to have for next year, yet had to step up to its duty a year early for Sunday's gift.

The lady owning Pembrokes won best of breed both Saturday and Sunday. Yet, she had a horrifying experience.

Thank You Southside Animal Hospital & Emergency Hospital for being there in their time of crisis!

On Friday, they checked in to the Motel 6 on Bryant Boulevard. They brought one of the younger Pembrokes to socialize and she told her helper to keep a very tight lead on her. Well, the dog was anxious and on-edge with the strange hotel guests' there and bolted.

The dog headed for the three-lane road, crossed over and as she was coming back across, got hit by a car.

The owner was in a panic as she saw her dog lying there in the road, unable to walk into the road with the heavy traffic. She managed to pick up the dog fearing it being dead. They put her in the crate and car and headed to the emergency vet hospital.

The dog was attended to and had x-rays and "woke-up!" No broken bones or major injuries, yet must have been bumped by the tire according to the doctor. The dog was a little shaken up like the crystal cupcake box on Friday--the same day.

The lady won the cupcake box on Saturday. Low and behold, she won best of breed on Sunday and was presented the Crystal Angel as a substitution gift.

She told Jeannette and the club members that the Angel was there protecting her little dog the whole weekend--probably as we unwrapped her to place her on the trophy table Friday. While we were able to substitute the trophy, there's no substitution for a canine child.
Page 2 Photos
Canine Good Citizen Testing-Friday November 1, 2013
Thank you!

Test Helpers: Vicki Hatfield, Ken Hatfield, Linda Tillery, Garry Haines

Valerie Tillery, CGC Evaluator

CGC Title!

Sandra Rogers with Sandy's Bodacious Lance

Bettie Lutzko with CH Bre-Z Manor Special Treat RN, BN

Evelyn with Vandermoor Hond's Monsieur Le Duc Geron

Vickie Buttery with A Starz Vosdal Debut A Chates