HOME

Contact Us

Canine Good Citizen Classes -Basic Obedience

S.T.A.R. Puppy-Headstart Classes

Other Classes

CGCA Title

Eden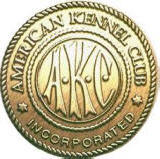 2012 Dog Show Preparations--Raffle Basket Making Day! October 18, 2012
Great Team Work!

Thanks to: Johnnie Lea, Linda Tillery, Sally, Pam, Mickey, Kimberlee, Jeannette, Arlene, Vicki & Valerie

Winner of the Dog Show Count Estimate Contest! Arlene

Guessed 358 / Final Total 378 for 2012

About 92 baskets, maybe a few more items coming.

Yes, Vice President Pam vetoed the Prez and approved spirits as raffle items! So, bring it on!