HOME

Contact Us

Canine Good Citizen Classes -Basic Obedience

S.T.A.R. Puppy-Headstart Classes

Other Classes

CGCA Title

Eden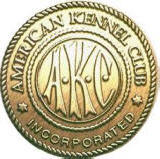 Just Taking The Test!
Kelbi

Alicia of San Angelo

CGC Test: February 1, 2014

Kelbi is preparing for Therapy Dog registration. She is a good girl and her mom (Alicia) has been working with her on many commands and skills. Kelbi tried her paw at the agility workshop and quite enjoyed herself!

Good Job!

"Big"

K' Fisher's Watch Me Cuz I'm Big

Lenore

of Mason, Texas

CGC Test, September 26, 2013

Kiley & Leo,

CGC Test, April 12, 2012
Glenn & Kioko

Kioko Passed the Test on November 25, 2011
Sandy & Hattie

November 5, 2011 Testing Day! Hattie passed!
Photo Gallery Listing of All Graduates!