HOME

Contact Us

Canine Good Citizen Classes -Basic Obedience

CGCA Classes & Title

Trick Dog Classes

S.T.A.R. Puppy-Headstart Classes

Other Classes

Eden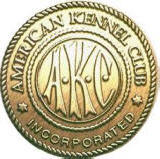 Microchipping Clinic!
Hosted by the Concho Kennel Dog Club
Get on the List: valerietillery@gmail.com

COST: $35 per dog or cat

Includes: AKC Microchip, Collar Tag, LIFETIME

Enrollment and the Club sends in your enrollment form for processing.

Never Annual or Additional Fees! $35 Bucks--the End!

Limited Clinic: First 50 dogs

Cats & Dogs!

Clinic Dates:

Microchipping Clinic ($35):

Saturday, September 9, 2017

10am-1:30pm

Tractor Supply, San Angelo!

and

Saturday, September 30, 2017

9am-noon

507 West 47th Street

During Responsible Dog Ownership Day!

We use the AKC ReUnite microchips and enrollment Program!

.......a reliable program founded in 1995

COST: $35 per dog or cat

(cash, check or online)

Includes Lifetime Enrollment

Online: plus small online processing fee ($2.00)
What is a Microchip?

If your dogís collar breaks or its collar tag falls off or becomes illegible, a microchip permanently identifies your pet to help your pet get back to you if it is lost or stolen.

A microchip is about the size of a grain of rice and is encoded with a unique ID number that will be assigned to your pet. No two microchips have the same ID number. The microchip is placed between your dogís or catís shoulder blades under a veterinarianís supervision. Implantation is quick, easy and virtually painless ó similar to a vaccine injection ó and can be performed during a regular clinic visit.

A microchip is not a tracking device. It can only be ďturned onĒ for a few seconds at a time by a handheld microchip scanner that is passed over the area the microchip is implanted to read the microchipís unique ID number. Veterinarians and shelters have these scanners and use them to help lost pets all of the time. Veterinarians also check petís microchips during annual wellness exams for a few different reasons. First, to make sure all is working properly as secondly to start a conversation about whether your information is up to date on your petís microchip enrollment record.


Why is Pet Microchipping Important?

1. Permanent ID if your pet is lost or stolen

Collars break and collar tags can become hard to read. Because a microchip will not ďwear outĒ, it can permanently and positively identify your pet and link it back to you once it is registered.

Registering your petís microchip links your petís microchip ID to your name, phone numbers, emergency contacts and other vital information in AKC Reuniteís database. When your lost pet is found, we can then immediately send you text messages, emails and begin contacting all the phone numbers on your petís record to reunite you as quickly as possible.

Also, if you ever have a need to update your pets information, because of a move or changing of jobs, you can make updates to your petís registration online or by emailing us for no additional charge!



2. Needed for travel with your pet

When traveling with your pet outside of the United States, it is likely that both a health certificate and a microchip will be required. For information about health certificates required for your petís travel, please contact your veterinarian directly.

The AKC Reunite (Trovan) microchip can be read at the ports of entry in many foreign countries including the European Union, Japan, and Australia. For information about each countryís pet microchipping requirements, visit the USDA website. As you review each countryís regulations, you will notice many refer to a microchipís frequency and how it complies with the International Standards Organization, ISO Standard 11784 and 11785.

If your petís AKC Reunite microchip begins with the numbers ď956Ē and is 15-digits long, it is a 134.2kHz/ISO microchip. This microchip complies with ISO Standard 11784.

Quality Pet Microchips

Manufactured by Trovan in Europe, AKC Reunite 134.2 kHz/ISO/International microchips are seamless, 100% bioglass encapsulated transponders with no plastic parts. This seamless design helps ensure the lifetime integrity of the microchip. Our all-in-one syringe delivery device also features medical-grade needles that are arguably the sharpest in the industry.



AKC Reunite microchips have a greenish tint because they are manufactured with bioglass. If a microchip is made of clear material or a polymer it is NOT bioglass!

AKC Reunite Pet Microchip
Actual Size of Microchip is Only 11 . 5 MM in Length

Microchips made from different plastic parts, including sheaths, that are melted together run the risk of leaking, like the ones made in China. Moisture or any leakage can lead to microchip failure in the future.

A microchip with clear glass is not made with bioglass. Instead of laser sealing the capsule, the entire transponder is heated during the sealing process. Overheating the electronic transponder can impact the longevity of the microchip. Thereís also a likelihood clear glass contains lead. Yes, lead.


What if you move? Or change jobs? Or get a new mobile phone number? Not to worry, you can make updates to your petís microchip enrollment information online or by emailing us for no additional charge for as long as you own your pet.
GARY HAINES: Microchip mess? Understanding benefits and risks
Garry Haines & his dog, Savannah ThDN, CGCA (therapy dog)

By: Garry Haines

November 12, 2015 www.gosanangelo.com

http://www.gosanangelo.com/opinion/viewpoints/gary-haines-microchip-mess-understanding-benefits-and-risks


You plan to comply with the new ordinance, have your dog (and cat) microchipped and be done with it. Simple, right?

Not so fast. There are four things to consider: the microchip product itself, the unique ID number, the enrollment process and the reputation of the database. After all, if your dog (or cat) gets lost, you want to make sure it comes back home.

With the growing trend to microchip household pets, there are many companies springing up. One can only hope that they don't go out of business before their "lifetime" program ends. Not all microchips are manufactured the same. Since you are allowing a foreign object in the body of your pet, do a little research first.

The Product

Some brands of microchips are made with different plastic parts that are melted together and run the risk of leaking. Moisture or any leakage can lead to the microchip failing in the future. Clear glass microchip capsules are laser-sealed and heated during the sealing process that might affect the longevity of the chip's transponder. There's also the likelihood that clear glass contains lead.

Some of these products are made in China. Some providers are offering a smaller implant needle with the "mini chip" that can be difficult to read by a scanner. If these "mini chips" are implanted in thick-skinned, heavily coated or overweight pets, the scanner may not be able to detect the chip.

You might consider bioglass microchips that contain no plastic parts. Bioglass can be laser-sealed, allowing for a seamless design. It also is a medical-grade material approved for use inside the body and sterilized in a medical certified facility — the same process used for human medical devices.

Unique ID Code

Is the microchip ISO-compliant or ISO-compatible? The International Standards Organization sets the global standard for microchips and is intended to create an identification system that is consistent worldwide.

ISO-compliant has stringent manufacturing guidelines that have unique ID numbers for their microchips. These manufacturers follow the code of conduct stating that they will not duplicate ID code numbers.

ISO-compatible microchips are not required to follow stringent manufacturing standards or unique ID numbers and are often manufactured in China. Even though the chip transponder can be read by most universal scanners or readers, the coding can include anything from a phone number, a nonunique ID number or even the pet owner's Social Security number.

ISO-compliant microchips always contain 15 numbers. They always start with the No. 9. They cannot contain any letters, spaces, dashes or symbols.

There is controversy with the "900 chips" in that they may be cheaper, but are not ISO-compliant and the manufacturer source cannot be easily identified. Therefore you might consider a product that follows the correct standards and is certified by the International Committee for Animal Recording. ICAR is an industry organization that assigns the numbers and assists in preventing duplication of identification numbers, but is voluntary by manufacturers.

Enrollment

Some claim that more pets are returned to their owners due to ID tags than microchips because people fail to maintain an enrollment service. It does your pet no good if you get it microchipped (per city ordinance), yet you fail to enroll them in a program or keep your information updated with that service.

Each enrollment company is different. Some of the newer companies have gimmicks. You may get your pet microchipped at a low price, but the enrollment service is separate. Some enrollment programs are free, but are not accessible by phone if your pet gets lost.

You might get the microchip and the enrollment together, yet you have to pay an annual fee thereafter for maintenance. So don't be surprised if you receive a bill at the end of the year. These fees can cost $17.95 or more per year and some even charge a fee for updating your information.

Understand that if you fail to submit your annual payment, your pet's information may be taken off the database, leaving your pet untraceable. The more self-serving type programs might offer a lifetime fee for $69 or more so you can avoid their yearly fee.

You might consider a program that offers the microchipping, lifetime enrollment, is accredited by ICAR and is accessible by phone or Internet 24 hours a day. You will want your enrollment service that participates in the American Animal Hospital Association Universal Pet Microchip Lookup Tool, petmicrochiplookup.org. Those who find your lost pet can reunite you and your pet more easily.

Database

Now, as if all of this is not already complicated enough, you have a growing number of new microchip companies. There are five companies that the industry considers them to be the "Big 5" with 20 years of established service. Each of these reputable companies provide its own database and 24-hour hotline. This enables a quicker reunion with your pet, provided that your contact information is current.

More importantly, reputable companies maintain chip lot number records that can be used to identify the organization that originally purchased the microchips. So if there is no response to the contact information, the microchip company can identify the vet hospital, animal shelter, rescue organization or the kennel club that purchased the chip, thus helping to provide a lead in the search for the owner.

Some of the newer, nonestablished companies do not keep a database or 24-hour service.

In addition to spaying and neutering, microchipping demonstrates responsible pet ownership. Many animals have been returned to their home because of microchipping, so it is important to consider microchipping all your pets.

Ask important questions. Ask about the product and its quality. Ask about the products' compliancy with ICAR. Ask about the enrollment fee structure. Make sure the recovery service provider participates in the AAHA program and can be found in a reputable database.

Choose a provider that will give you peace of mind in the horrible event that your pet is separated from you. Most importantly, keep your contact information current.


Garry Haines is vice president of the CKC. got2beme.gh@gmail.com