HOME

Contact Us

Canine Good Citizen Classes -Basic Obedience

CGCA Classes & Title

Trick Dog Classes

S.T.A.R. Puppy-Headstart Classes

Other Classes

Eden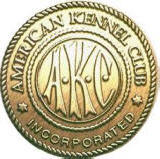 Responsible Dog Ownership Day
Saturday, September 30, 2017
Approved AKC Event #20150524025142
Microchipping Clinic!

Microchipping Clinic: 9:00am-12:00pm

Agility Field: 9:00am

Costume Contest & Pet Tricks Contest: 10:00am

(cutest, diva dog, macho dog, most creative/unique, dog/owner look-a-like)

Mini Agility & Rally-O Course

Musical Crate Pads

BarnCGC Testing: 9:00am-11:30am

Responsible Dog Ownership Day is also being held for the Family Shelter as a "kick-off" event

in Recognition of Domestic Violence Awareness Month for October

Agility Games!

9am

You & Your Dog can experience the agility equipment for a bonding experience! Wear tennis shoes!

CONTESTS & Prizes!

10am

Costume Contest on the Red Carpet for Movie Stars!

Doggie Picasso Painting!

Have your dog paint you a picture!

Mini-Rally-O course! Open 9am-Noon

Canine Good Citizen Test!

9am-11:30am

Educational Materials present and information on AKC's Therapy Dog Program.

Be at least 4 months of age and current on all vaccinations;

Stay on leash (6-foot max) and no retractable leashes are allowed.

CKC

Hot Dogs, Water, sodas & Pickles available for sale!

Hosted by the Concho Kennel Dog Club

We use the AKC ReUnite microchips and enrollment Program!

.......a reliable program founded in 1995

What is a Microchip?

If your dog's collar breaks or its collar tag falls off or becomes illegible, a microchip permanently identifies your pet to help your pet get back to you if it is lost or stolen.

A microchip is about the size of a grain of rice and is encoded with a unique ID number that will be assigned to your pet. No two microchips have the same ID number. The microchip is placed between your dog's or cat's shoulder blades under a veterinarian's supervision. Implantation is quick, easy and virtually painless — similar to a vaccine injection — and can be performed during a regular clinic visit.

A microchip is not a tracking device. It can only be "turned on" for a few seconds at a time by a handheld microchip scanner that is passed over the area the microchip is implanted to read the microchip's unique ID number. Veterinarians and shelters have these scanners and use them to help lost pets all of the time. Veterinarians also check pet's microchips during annual wellness exams for a few different reasons. First, to make sure all is working properly as secondly to start a conversation about whether your information is up to date on your pet's microchip enrollment record.


Why is Pet Microchipping Important?

1. Permanent ID if your pet is lost or stolen

Collars break and collar tags can become hard to read. Because a microchip will not "wear out", it can permanently and positively identify your pet and link it back to you once it is registered.

Registering your pet's microchip links your pet's microchip ID to your name, phone numbers, emergency contacts and other vital information in AKC Reunite's database. When your lost pet is found, we can then immediately send you text messages, emails and begin contacting all the phone numbers on your pet's record to reunite you as quickly as possible.

Also, if you ever have a need to update your pets information, because of a move or changing of jobs, you can make updates to your pet's registration online or by emailing us for no additional charge!



2. Needed for travel with your pet

When traveling with your pet outside of the United States, it is likely that both a health certificate and a microchip will be required. For information about health certificates required for your pet's travel, please contact your veterinarian directly.

The AKC Reunite (Trovan) microchip can be read at the ports of entry in many foreign countries including the European Union, Japan, and Australia. For information about each country's pet microchipping requirements, visit the USDA website. As you review each country's regulations, you will notice many refer to a microchip's frequency and how it complies with the International Standards Organization, ISO Standard 11784 and 11785.

If your pet's AKC Reunite microchip begins with the numbers "956" and is 15-digits long, it is a 134.2kHz/ISO microchip. This microchip complies with ISO Standard 11784.

Quality Pet Microchips

Manufactured by Trovan in Europe, AKC Reunite 134.2 kHz/ISO/International microchips are seamless, 100% bioglass encapsulated transponders with no plastic parts. This seamless design helps ensure the lifetime integrity of the microchip. Our all-in-one syringe delivery device also features medical-grade needles that are arguably the sharpest in the industry.



AKC Reunite microchips have a greenish tint because they are manufactured with bioglass. If a microchip is made of clear material or a polymer it is NOT bioglass!

AKC Reunite Pet Microchip
Actual Size of Microchip is Only 11 . 5 MM in Length

Microchips made from different plastic parts, including sheaths, that are melted together run the risk of leaking, like the ones made in China. Moisture or any leakage can lead to microchip failure in the future.

A microchip with clear glass is not made with bioglass. Instead of laser sealing the capsule, the entire transponder is heated during the sealing process. Overheating the electronic transponder can impact the longevity of the microchip. There's also a likelihood clear glass contains lead. Yes, lead.


What if you move? Or change jobs? Or get a new mobile phone number? Not to worry, you can make updates to your pet's microchip enrollment information online or by emailing us for no additional charge for as long as you own your pet.

COST: $35 per dog or cat

plus small online processing fee ($2.00)

Responsible Pet Owner


Being a responsible pet owner is much more than just providing adequate water, food and shelter for your pet. Domestic pets are completely dependent on their owners for their welfare.

• Owning a pet is a lifetime commitment. If you can't make the commitment, don't get the pet.

• Choose a pet that fits your lifestyle. Don't get a high energetic dog, if you don't have the time to exercise him. If you can't afford grooming or can't do the grooming yourself, pick a low maintenance dog.

• Spay or neuter your pets. There are too many homeless animals.

• Don't make your dog a "backyard dog". Dogs strive on companionship and need to be with their human pack.

• Be aware of weather conditions. Leaving your dog in the car on a hot day or in the yard without shade or water is risking your dog's life.

• Make sure your home is "pet" safe. Pesticides, medications, household cleaners and some houseplants (dieffenbachia, philodendron, hyacinth, and mistletoe) can be deadly to your pet. Keep them out of reach.

• Provide veterinary care for your pet. Keep their vaccinations up to date and make sure they have annual checkups.

• Keep identification tag on your pet... it is your pets ticket back home. Both dogs and cats need ID!! Microchipping is also good too.

• Obedience train and socialize your animal. Enroll in a Canine Good Citizen program.

• Don't let your pets run loose. Dogs should be walked leashes. Any outdoor off leash access should be secure in a fenced area.

• Provide your pet the proper diet. Obesity can be as deadly as malnutrition. Be aware that some foods can be deadly, such as chocolate, and fatty foods can cause pancreatitis.

• Make sure your pet get proper amount of exercise.

• Take extra precautions during holidays like Fourth of July. It is the scariest time for pets, make sure your pets are secure indoors. Also protect your pet during Halloween.

• Be kind to your pet and show him with love... remember you are his world.

• Take special care of your pet during their senior years


With our busy lives sometimes we forget... but remember theses thoughts...


1. My life is likely to last 10-15 years. Any separation from you is likely to be painful.

2. Give me time to understand what you want of me.

3. Place your trust in me. It is crucial for my well-being.

4. Don't be angry with me for long and don't lock me up as punishment. You have your work, your friends, your entertainment, but I have only you.

5. Talk to me. Even if I don't understand your words, I do understand your voice when speaking to me.

6. Be aware that however you treat me, I will never forget it.

7. Before you hit me, before you strike me, remember that I could hurt you, and yet, I choose not to bite you.

8. Before you scold me for being lazy or uncooperative, ask yourself if something might be bothering me. Perhaps I'm not getting the right food, I have been in the sun too long, or my heart might be getting old or weak.

9. Please take care of me when I grow old. You too, will grow old.

10. On that ultimate difficult journey, go with me please. Never say you can't bear to watch. Don't make me face this alone. Everything is easier for me if you are there, because I love you so.

~Take a moment today to thank God for your pets. Enjoy and take good care of them.